FedRAMP Compliant PaaS
Contegix SecureCloud is a FedRAMP Moderate Platform-as-a-Service (PaaS) offering and enables U.S. government agencies to achieve highly-available, compliant, and economical cloud solutions. Exclusively managed and maintained by U.S. persons, SecureCloud consists of several managed services to facilitate hosting federal applications like the Atlassian tool suite. Our solution provides a multi-tenant, cloud-based environment, with the option for deployment of single-tenant environments if required. Contegix has deep expertise in FedRAMP compliant Atlassian Data Center deployments and serves large government agencies.
Compliant IT Solutions
As a FedRAMP-authorized service provider, Contegix offers government agencies completely secure cloud storage. This FedRAMP-compliant PaaS solution meets the strict requirements for government agencies using cloud computing. It significantly improves security measures for government agencies, enabling your applications to remain private and protected.
Why Top U.S. Government Agencies Choose Contegix as their FedRAMP-Compliant Solution:
Managed support on the entire hosting environment
Single/Multiple tenant solutions
High performance technologies that meet strict requirements
Application-specific expertise in the Atlassian Tool suite
Federal, state, and local United States government agencies need highly-available, yet compliant services, at low cost. While some organizations use server mirroring as a strategy for achieving fault tolerance, they soon discover it is expensive and carries inherent security risks.

Contegix's SecureCloud is the most recent iteration of cloud evolution; security combined with reliability. SecureCloud helps the government thrive within the fast-paced and evolving world of cloud computing.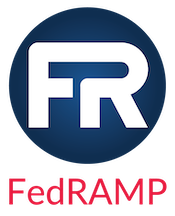 Let's Talk
Ready to talk? Please tell us a little more and
we'll be in touch shortly!