License Management
Contegix resells and manages Atlassian licenses to align with your specific needs, growth plan, and financial circumstances.

Our team takes care of the entire Atlassian software suite, encompassing Jira, Confluence, Jira Service Management, Bitbucket, and all marketplace apps. We help you optimize your Atlassian investment by conducting product demos, handling renewals and upgrades, facilitating co-terming, and ensuring that your team has the appropriate tooling level to meet your specific requirements.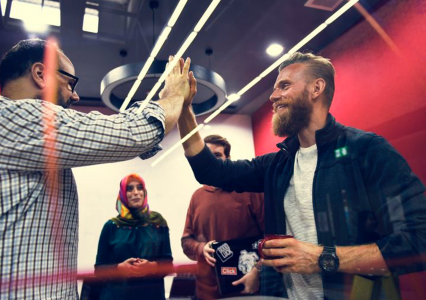 360⁰ License Management
Streamlining the licensing process for Atlassian tools and apps can be a complex endeavor, often involving multiple iterations to find the perfect fit. Contegix has extensive expertise in the tools and marketplace, enabling us to alleviate this burden from your shoulders.
Our dedicated specialists are committed to optimizing your licensing landscape, identify cost-saving opportunities, and align your licenses with evolving business needs. Trust us to handle the complexities, so you can focus on achieving your business goals without the hassle of navigating the intricacies of licensing.
Experience the Comprehensive Approach to License Management
Navigating Pricing Changes
We proactively monitor and communicate Atlassian's pricing updates, ensuring you are well-informed and prepared for changes.
Renewal Management
We specialize in synchronizing your renewal dates (co-terming) and eliminating the hassle of managing multiple renewal dates.
Quarterly System Reviews
Our quarterly reviews offer an opportunity to assess your licensing strategy, identify areas for cost savings, and explore new opportunities.
Budgetary Support
We offer financial exercises that assess your budgetary needs to help you stay ahead of the curve and make informed decisions.
Asset Management Reporting
Through our robust reporting, we provide real-time visibility into your licensing inventory eliminate any inefficiencies or redundancies.
License Agreement Experts
We analyze and interpret complex license agreements, helping you navigate the intricacies of licensing to mitigate risks and optimize your licensing strategy.
Navigating the Atlassian Marketplace with MARS™
Marketplace Analytics Research Service (MARS™) is our unique database that encompasses comprehensive information on the Atlassian Marketplace. It combines data on instances, growth, reviews, categories, releases, and more, offering insightful and organized perspectives on the bustling Atlassian Marketplace.

With over 4,000+ apps available, customers often face challenges in navigating and selecting the most suitable app to meet their needs, making the process time-consuming. Contegix license-management customers benefit from direct access to MARS™.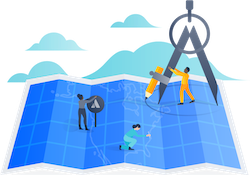 App Management with MARS™ Analytics
Efficiently manage your plug-ins while gaining valuable insights with our app management solution enhanced by powerful analytics. With MARS™, you can gain deep visibility into the performance and usage of your apps, enabling data-driven decision-making.
Identify underutilized or outdated apps
Assess how plug-ins impact your systems
Make informed choices to optimize apps
Partner Benefits
Purchasing licenses through Contegix offers several advantages over purchasing directly from Atlassian. As a Cloud and ITSM Specialized Platinum Solution Partner, we proudly serve as a reliable representative of Atlassian, enabling us to offer exclusive benefits to our valued customers when it comes to licensing.

Key Benefits Working with Contegix
Expert Guidance
We offer personalized recommendations for Atlassian Marketplace apps, ensuring they meet requirements and provide valuable insights on licensing options.
Payment Terms
While Atlassian asks for payment upfront, our customers can purchase with terms/via purchase orders to give your teams access to the software sooner.
Extended Trials
As a Solution Partner, we can provide extended trials, product demos, and onboarding guidance for Atlassian products and Marketplace apps.
Competitive Pricing
Our commitment to fair pricing guarantees that buying licenses from us will never cost you more than purchasing directly through Atlassian.
Product Demos
We can standup a quick staging instance and perform product demos not only for the Atlassian tools, but also for the 3,800+ plugins on the Atlassian Marketplace.
Flexible Financing
We provide tailored financing solutions that aligns with our clients' unique requirements, ensuring we deliver the flexibility to meet your needs.
Easy Transition: No Interruptions
Already purchasing your licenses from Atlassian? No problem! We can take it from here. You don't need to sign any separate license agreement. Just let us know and we can facilitate this on your behalf.
Contact us today to get started!
Let's Talk
Ready to talk? Please tell us a little more and
we'll be in touch shortly!