In 2002, Contegix became the 1st Atlassian North American partner and was the original cloud platform for Atlassian. With a partnership that spans over two decades, Contegix's experience with Atlassian surpasses any other in the market.
Our motto, Advance All Things Atlassian, is backed up with our expertise in Atlassian tools, the business processes around them, and even security focused infrastructure to support them. Whether you want to migrate to Cloud, customize a deployment, get training, or anything else Atlassian related, Contegix can help!
Atlassian Platinum
Solution Partner
Contegix is an Atlassian Platinum Solution Partner with a focus on enterprise digital collaboration. We started out as Atlassian's first hosting partner and have evolved to offer full-stack solutions that help organizations empower their digital workforce.

Enterprise Atlassian Solutions
Jira Software
As the world's premiere Agile Software development tool, Jira Software allows your teams to refine their process and build with confidence.
Jira Service Management
Customer service has never been so simple. Jira Service Management has easy to use ticketing features to help customer support teams succeed.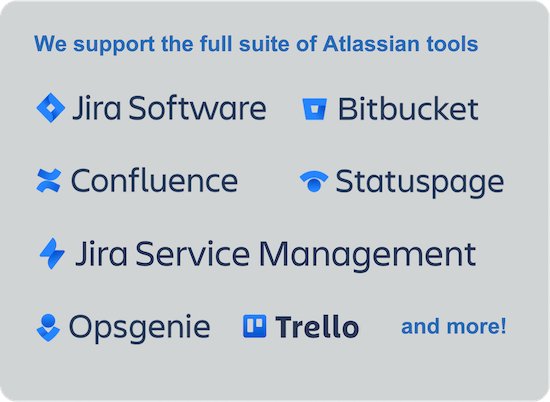 Your Lifecycle
Management Partner
Advance your Atlassian applications and delight your end users with the tools they need to get the job done. We manage the entire application lifecycle for Jira, Jira Service Desk, Confluence, and the rest of the Atlassian suite.
Our Trusted Partners
Our Atlassian partners work seamlessly with Contegix solutions that deliver enhanced value to our customers. From consulting to plug-in integrations, to enterprise training and more, Contegix's range of Atlassian Partners are here to help.
If you're interested in learning more about our partnerships, please reach out to us!






Let's Talk
Ready to talk? Please tell us a little more and
we'll be in touch shortly!