FedRAMP Atlassian Solutions
As a trusted partner, we specialize in delivering secure and compliant solutions tailored to meet the unique needs of organizations operating within the federal government landscape. Our commitment lies in empowering organizations to navigate the complex regulatory landscape while fostering innovation and cost-effectiveness.

Atlassian Server End of Life
As planned, support for Atlassian Server will end in February 2024. Teams using Server products will lose access to support, security updates, and CVE mitigations if they have not migrated. Having worked with numerous agencies, we possess a comprehensive understanding of the challenges associated with migrating your Atlassian tool stack to meet compliance standards and minimize any potential disruptions.
Our mission is to offer agencies a smooth transition from Atlassian Server, enabling you to seamlessly migrate your Jira and Confluence while ensuring uninterrupted utilization of Atlassian tools. We will thoroughly assess your current environments and develop a tailored migration plan that encompasses personalized configurations and optimal utilization recommendations.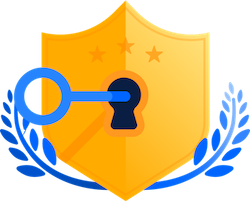 A few areas we can help with:
• Migration project planning
• Improving speed and accessibility for your users
• Accelerating software development
• Incorporating reliable enterprise-grade security
Securing Operations with Cutting-Edge Technology
Contegix offers diverse deployment options that effectively cater to the security and compliance requirements of any organization. Our solutions support FedRAMP Moderate, FedRAMP High, and DISA Impact Levels 2, 4, and 5, ensuring comprehensive coverage.
Achieve Compliance Excellence with our FedRAMP Solutions
Establishing firm security standards can develop a culture of trust between an organization and its clientele. This adherence to security protection practices is essential to an effective cloud computing service.
As a Federal Risk and Authorization Management Program (FedRAMP)-authorized service provider, Contegix delivers highly secure solutions to organizations that need to align with federal standards and requirements. Our comprehensive suite of products and services covers a wide range of needs, spanning from infrastructure to applications to business services. With authorizations up to FedRAMP High instances and DISA Impact Level 5, with HIPAA and PII baselines, our solutions provide the highest level of security and compliance.

As the recommended FedRAMP solution for Atlassian, we are committed to making sure that your organization is fully compliant to each of these federal standards that apply to your company.
Let's Talk
Ready to talk? Please tell us a little more and
we'll be in touch shortly!