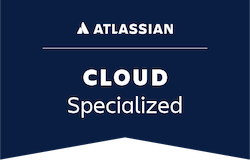 Dulles, Va., July. 21, 2022 – Contegix, a leading provider of managed application solutions and DevOps consulting services, announced it has become an official Atlassian Specialized Partner in Cloud. A validation of Atlassian's Platinum Solution Partner's deep knowledge, extensive experience, and delivery of consistent, high-quality services to optimize customer satisfaction and outcomes.
Contegix has achieved the Atlassian Cloud Specialization since the program was launched on May 11th, 2021.
"Atlassian would like to recognize Contegix for their specialized solution practice, as they have proven success migrating operations and supporting enterprise- level use cases across the Atlassian Cloud Platform", said Ko Mistry, Atlassian's Head of Global Channel.
"The level of commitment in the Cloud Specialization Program recognizes these Atlassian Partners' effort and dedication to delivering consistent, high-quality services to optimize a customer's experience and success."
About Contegix
Contegix helps developers and operations teams securely accelerate application delivery. Our technology solutions optimize and support a select ecosystem of tools, enabling teams to collaborate more efficiently in secure and compliant environments. We specialize in the Atlassian toolset, security platforms, Web Content Management systems, AWS, and GitLab, and enthusiastically support our customers 24x7 with a U.S.-based team of application experts.