Your company has just completed a long-awaited merger with a vendor that will add value and synergies across departments. But one thing stands in the way: getting all the acquired organization's data and users from their Jira deployment into your own. While it would be great if merging Jira accounts was as simple as checking a few boxes and pressing "go," this unfortunately isn't the case. Instead, you must account for the version and configuration of each Jira instance, what hosting environment each runs on, and what, if any, data you can afford to lose.
These complex considerations take some time to evaluate, but you're in the right place to get started. Let's dive into Atlassian's current account merger capabilities before detailing all the options currently available for merging your Jira deployments.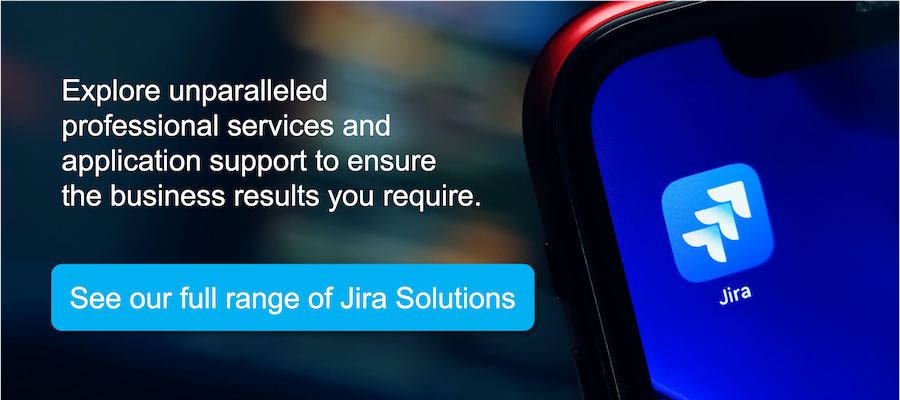 How to Merge Jira Accounts
If you're looking to merge two or more Jira accounts at your organization, you're not alone. Over the last several years, almost 2,000 Jira users have voted to incorporate this feature into the platform. Regrettably, Atlassian has not yet been able to provide this functionality due to the difficulty of transferring content, settings, and permissions between customized Jira instances.
While there's no perfect workaround available, there are options for Jira administrators facing this frustrating issue. First, if there are no overlapping services between your two Atlassian accounts - say one that uses Jira and another using Trello - then you're in luck! Atlassian support may be able to assist with simply combining them, as no data needs to be merged.
If you instead need to merge two or more Jira-using accounts, check out the four strategies below, which may provide an avenue to some or all of what you're looking to achieve with a merger.
Option 1: Merging or Migrating Jira Instances
First, there are a variety of ways to move projects and other data between instances of Jira Cloud, Data Center, and Server.
Jira Cloud
If you're looking to merge two instances of Jira Cloud, Atlassian now offers a cloud-to-cloud migration beta that allows admins to transfer most, though not all, project and user information after preparing the destination site. Importantly, this method doesn't overwrite any data during the migration, allowing a clean merge with few drawbacks.
For admins who want to combine two Cloud sites but can't perform a direct cloud-to-cloud migration, Atlassian offers the ability to create a data backup from Jira Cloud to a new Jira Data Center instance. You can then import the data from your newly-created Data Center deployment to the destination Cloud site using Atlassian's Jira Cloud Migration Assistant. This again lets you merge instances without overwriting data on the destination site. And of course, if you're looking to combine Data Center and Cloud deployments in the first place, this is a great way to do so.
Jira Data Center and Server
If you're instead dealing with two Jira Data Center or Server deployments, you can move individual projects between instances using Atlassian's Project Import tool. Note that this requires you to ensure your two Jira deployments are running the same version of Jira and are otherwise configured identically. There are also a variety of third-party add-ons available on the Atlassian Marketplace for migrating specific projects between different Jira deployments. If there are just a few large projects you're looking to combine, taking advantage of these tools may be the answer.
Alternatively, if you're willing to lose the projects and data on one instance of Jira in favor of another, you can migrate your Jira deployment between servers. The process starts with backing up data from the instance you want to migrate, then "restoring" that data from the XML file created to your other Jira deployment. Keep in mind that, unlike with the Jira Cloud-related methods described above, this process will overwrite all existing data on the destination instance. This means it's best suited for moving data from an old instance of Jira to a new server environment that has seen little or no use.
Option 2: Bulk Updating Issues
If your primary goal with a Jira merger is to incorporate a wide range of issues from multiple projects, then consider taking advantage of Jira's bulk issue update feature. Using a bulk operation, you can do everything from moving multiple issues between projects, to transitioning issues between statuses, to editing issue assignees, types, and other key fields. While potentially time-consuming, this method allows you to replicate key aspects of one Jira deployment in the Jira instance you intend to use moving forward.
After setting the necessary permissions, get started by selecting Search, then View all issues. Once you've found the set of issues you want to work with, click the ••• symbol, then select Bulk Change all <n> issues. You can then choose the specific operations you want to carry out on your chosen issues. In some cases, taking advantage of these capabilities may allow you to deprecate one of your Jira accounts rather than merging them. Once the deprecated Jira account is no longer in use, it can be removed from the instance by using the anonymization feature.
Option 3: Turn to the Experts
If the many choices above are more than a bit intimidating, remember that you don't have to handle a Jira merger on your own. Rather than risking a botched merger that leaves you with a Jira instance that doesn't meet your business needs - or a merger that can't be completed at all - leverage the expertise of an Atlassian Solution Partner. These certified organizations offer the knowledge and experience needed to guide your company through even the most complex data mergers and migrations. From determining the licensing structure and architecture that suits your business best to finding the best way to centralize all your Atlassian services and data, seeking third-party assistance is always worthwhile to ensure your business keeps running smoothly.
Build the Perfect Jira Instance for Your Company with Contegix
Merging Jira instances is just one part of the process of aligning your entire Atlassian ecosystem with your organizational requirements. Contegix, an Atlassian Platinum Solution Partner, has years of experience assisting companies across industries and government with every aspect of their Jira deployments. Whether it's tackling a Jira merger or upgrade, providing a secure, FedRAMP-compliant hosting environment, or training and supporting your workforce on how to best use Jira, Contegix's team of experts can do it all without missing a beat.
Contact Contegix to start optimizing your implementation of Jira today.