WE – Support in streamlining Jira configurations to create consistency and reduce friction in day-to-day operations.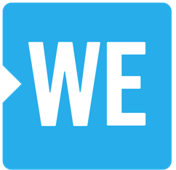 "Contegix (formerly Blended Perspectives) has approached their engagement with WE as a partnership which has left us feeling that they are truly invested in our success. No question is too big or too small, and they always looked to best accommodate our needs – whether it be suggestions for add-ons, modifications to training, or best practice sharing. They always offered us multiple options to help us make an informed decision. Everyone we have interacted with is highly skilled and knowledgeable, making it feel as though we have worked for years..."

SONJA MARCAN (DIRECTOR, AGILE DELIVERY) & DAN KUZMICKI (DIRECTOR, ENTERPRISE SERVICES)
"WE is a family of organizations that makes doing good, doable. WE is made up of WE Charity, empowering domestic and international change, ME to WE, a social enterprise that creates socially conscious products and experiences to help support the charity, and WE Day, filling theatres and stadiums around the world with the greatest celebration of social good."
Contegix, formerly Blended Perspectives, was engaged on a pro-bono basis by WE to support them in streamlining their use of multiple Jira instances, as well as provide support with their hosting solution. They were experiencing a significant amount of waste in their everyday use of Jira, often having to troubleshoot issues and reset their instances, and they needed help resolving these issues and optimizing their overall use of their Atlassian products.
The main achievements:
Support in streamlining their Jira configurations to create consistency and reduce friction in their day-to-day operations
Setup of testing environments to ensure minimized risk to their production environment
Providing an assessment and recommendation for a cost-effective hosting solution
High-level training for Jira Service Desk, Confluence, and Portfolio
One of the most important aspects of our time with WE was assessing their hosting situation and recommending that they migrate to Jira Cloud. BP provided cost-saving opportunities for WE that they didn't know were available to them as a non-profit organization and helped them make the best possible decision for their specific needs. Having a managed solution will allow them to reduce their dependency for supporting and maintaining their instances, freeing their teams up to get back to the important business of helping WE achieve its goals.
Are you a non-profit and want to know more about how we can help with your Atlassian needs? Get in touch, we'd love to discuss it!