USAF ACC
AWS Atlassian Migration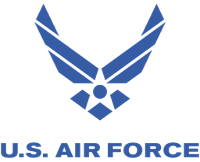 Air Combat Command (ACC) is the United States Air Force's provider of Combat Air Forces to America's warfighting commanders, including fighter, command and control, intelligence, surveillance and reconnaissance (ISR), personnel recovery, persistent attack and reconnaissance, electronic warfare, and cyber capabilities.
Use Case
ACC's Intelligence Directorate engaged Contegix/Ascend to successfully migrate and administer their on-prem Atlassian Jira and Confluence environment (called EPMS) for staff and intelligence operations across the Air Force ISR Enterprise.
Challenge
The Air Force ISR Enterprise employed a 10,000-user server on-prem deployment of Jira Software, Service Management and Confluence hosting mission-critical and secure data. Bottlenecks existed around upgrade and feature requests due to a small administration team.
High Performing Solution
Apogee Engineering (Prime) engaged Contegix/Ascend to establish governance and full-time administration, develop a server-to-data center migration plan, and build-out additional administration procedures. Ascend successfully migrated the on-prem environment to a secure AWS C2S cloud enclave.
Results
• Improved performance by ~110%
• Decreased security issues and vulnerabilities by 90% by establishing a governance and upgrade plan
• Continue to provide Atlassian support with two on-site dedicated administrators
• Apogee Engineering sponsored Ascend's FCL process and continues to invite us to bid on new contracting vehicles