Newrez
Improving Newrez's Request Processes With a Jira Overhaul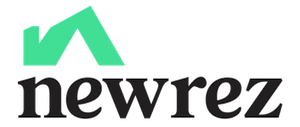 Founded in 2008, Newrez is a leading mortgage lender that offers flexible home loans solutions across the country. With more than 3,000 employees and 150 offices, the company depends on efficient internal operations and technology to serve its customers. But in 2017, the team was struggling to effectively use their existing tech, Jira Service Desk (now known as Jira Service Management).
Nearly every department of the company had projects in Jira, including key functions like general help desk ticketing, underwriting support, software development, and report generation. With so many portals, customizations, and places to submit tickets, the system was overrun and operating much too slowly for the business's needs.
"We realized pretty quickly that we needed some assistance," explained Joe Koch, Director of Business Application Delivery. "The system was very slow. We had a difficult time getting any decent reporting out of it, and it was confusing for our users to submit issues and tickets."
To address these challenges, Koch's team enlisted Contegix and certified Atlassian expert Mike Brown to evaluate the problem, and determine a solution. After a thorough discovery process, the Contegix team worked with Newrez to clean up their Jira environment. By setting up an information technology infrastructure library (ITIL), reconfiguring processes, and establishing an ongoing line of support for future needs, Contegix set Newrez up for long-term success.
System Reorganization Grants Newfound Visibility
Contegix's thorough discovery process helped diagnose the issues that were causing Newrez's problems with visibility and efficiency in Jira. "We didn't know why people were submitting tickets," Koch said. "We didn't know what was causing us the most issues, so we didn't know where to focus on getting fixes."
After identifying that too many custom fields were severely impacting Jira's output capabilities, Contegix worked with Newrez to develop multiple qualifiers to attribute to their requests, enabling employees to signal whether they were experiencing a problem with a specific application or having access request issues.
In addition, to further address poor reporting and lack of visibility, Contegix introduced a new add-on, Arsenale Data Plane. "With more accurate reporting, we were able to put resources where we needed to get some of these issues fixed," Koch explained.
The changes the Contegix team made during the reconfiguration did more than just improve organization—they accelerated operations. While eliminating custom fields helped boost Jira's output, Contegix also suggested bolstering the company's servers to add more power and storage capabilities. "People complained a lot less about how slow Jira was running," Koch said.
Plus, by improving the ticket organization system, the development team had faster sprints. They were now able to respond to customer needs more quickly. "Because the team was able to track their sprints better, we were able to develop quicker, and get fixes and enhancements out faster," said Koch.
Continued Contegix Support Ensures Ongoing Efficiency
After implementing a reporting system overhaul and gaining an increased confidence in their Jira capabilities, Newrez continues to work with Contegix, particularly when it comes to making sure all licenses are up to date. "We did have an issue with our license for some add-ons for Confluence, and Contegix was able to help get that quickly resolved. The team is very responsive. We can always get a hold of them right away," Koch noted.
Contegix is also available to help troubleshoot and resolve issues that arise. Recently, new tickets weren't being shown in queries. The team diagnosed that some of Newrez's Jira nodes were behind in syncing. Based on Contegix's recommendations, the Newrez team was able to get the system rebooted and working in no time.
"I don't really spend that much time in Jira now. It runs very smoothly," Koch added. "If we do have issues, we just reach out to Mike and his team and they get it resolved in record time. So, the whole system has been much smoother. This project allowed us a new level of freedom we haven't had before."
Explore more about how Contegix can offer your team strategic, hands-on support implementing Atlassian tools.