On January 10th, 2023, Atlassian announced changes to their Server and Data Center products pricing as of February 15th, 2023.
These changes affect Jira Software and Confluence with impacts varying based on whether customers are on advantaged or list pricing. On Server, both advantaged and list prices will be changing while on Data Center only advantaged pricing will be subject to change. You can find more details on the changes below.
Changes – Breakdown
Note: Advantaged plans are grandfathered price plans that customers who purchased their licenses before a specific date have received. Historically they have been lower than list prices which are regular retail price (typically for new purchases).
A number of other important changes to Server come into effect as of February 15th, 2023:
New purchases of Server apps will no longer be possible (excluding Fisheye and Crucible)
This marks the final price change for Server before support ends next year on February 15th, 2024
Our Recommendations
One year out from the end-of-life of Server on February 15th, 2024, this announcement marks a very significant landmark, especially for Server customers. Below we've detailed our recommendations for both Server customers wondering what to do with the end of Server approaching and Data Center customers looking to navigate these price changes: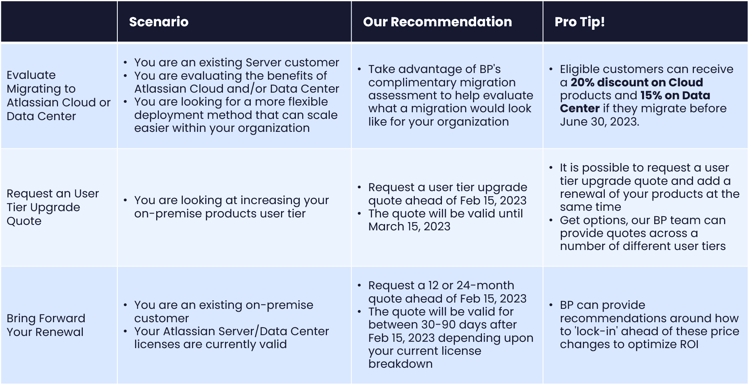 Atlassian Server – The End is Near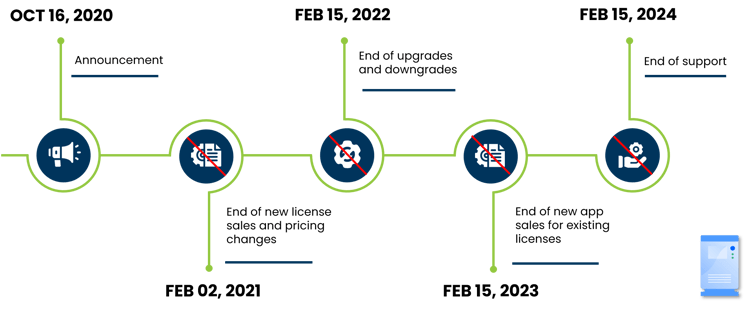 Summing It All Up
Increases in Server (advantaged & list) and Data Center (advantaged) prices will be effective as of February 15, 2023
New sales of Server apps are no longer possible as of February 15th, 2023
All quotes generated after February 15, 2023 will reflect new pricing
Changes to your quote after February 15, 2023 will automatically invalidate said quote. This means a new quote will need to be generated which will reflect the new pricing
Server customers must renew before February 15th, 2023 in order to receive a 12 month contract. For customers renewing after this date quotes will be automatically prorated to reflect the end-of-life of server on February 15th, 2024. Data Center and Cloud subscriptions will be remaining as normal to remaining on a 1/2/3 year cadence as standard.
Server products will no longer be supported after February 15th, 2024
Contegix is here to help Atlassian customers both manage price changes and in evaluating/navigating migrations