​
MARS App Profile

​
App: Automated Release Notes for Jira
Vendor: Amoeboids Technologies
Primary Category: Code Build
Product: Jira
Platform: Cloud, DC
At Contegix, one of our unique offerings as an Atlassian Platinum Solution Partner is our MARS database of 3rd party applications. Through MARS we are able to gain unparalleled insights into Atlassian Marketplace applications, provide unbiased recommendations to our customers, and help promote the Marketplace across the Atlassian ecosystem.
As a part of this, at Contegix we are always on the lookout for new and exciting Atlassian Marketplace applications. This month we will be highlighting Automated Release Notes for Jira by Amoeboids Technologies!
MARS
The Atlassian Marketplace is a hub of innovative products designed to help customers extend the functionality of their Atlassian products. One of our unique offerings at Contegix is our Marketplace Analytic Research Service (MARS) database of Atlassian Marketplace 3rd party apps. Through MARS, Atlassian customers and partners can rely on us for objective, unbiased analysis and metrics on Atlassian Marketplace apps.
On top of incorporating great functionality out of the box, the Atlassian toolset represents an incredibly diverse and customizable platform onto which a vast array of additional functionality can be added.
Through MARS we are able to see that the 5,000+ Atlassian Marketplace apps generate a remarkable 2M installs with these apps having 1B users under management!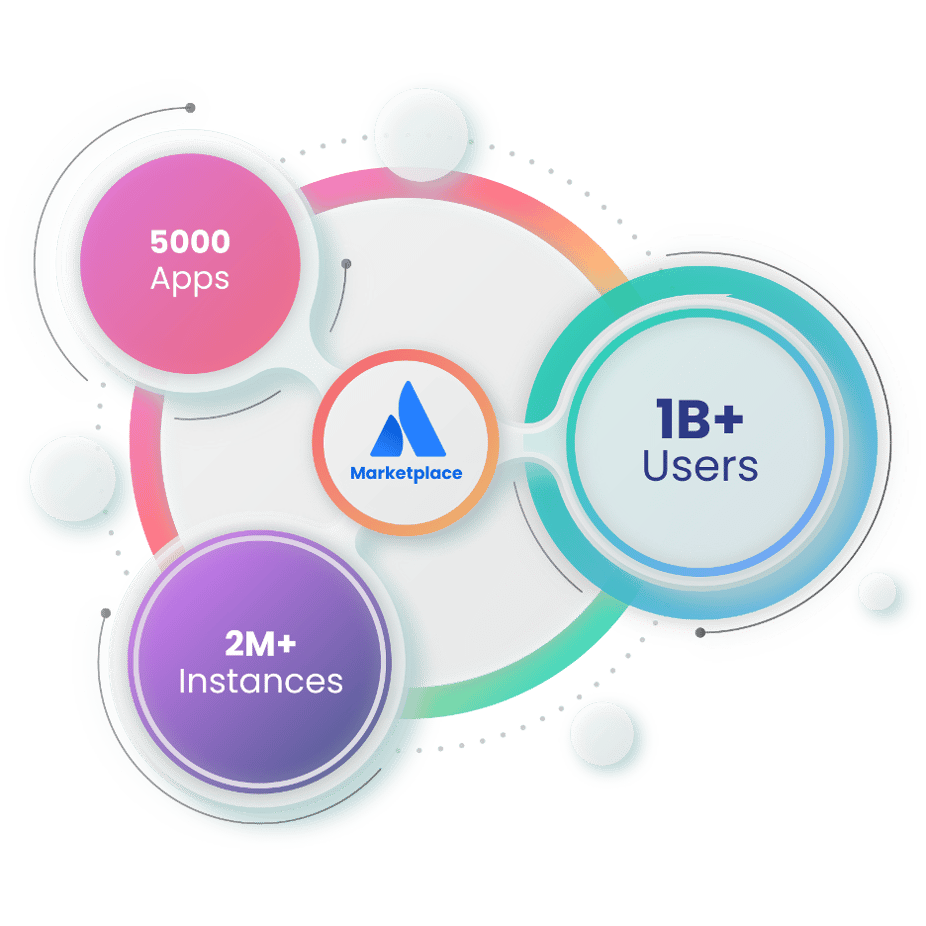 App of the Month
With so many apps out there, finding out about interesting new apps that can add value to your instance can be a daunting and time-consuming task. Thankfully, through MARS we are able to take a bit of the pressure off!
On top of our regular MARS content, every month we highlight our "App of the Month". This app, selected using MARS-powered insights, provides unique value to customers and is a tool that we believe more Atlassian customers ought to know about.
Congratulations to Automated Release Notes for Jira for being our App of the Month for September 2023!
Automated Release Notes for Jira
Release notes are a small but crucial element of the software release management process–often getting less attention than they deserve! However, by using release notes in a more tactical way, teams can ensure best practices are being followed and that stakeholders are kept engaged.
Automated Release Notes for Jira by Amoeboids Technologies can therefore help teams enhance their release notes above and beyond native Jira functionality. The app has two versions: free and paid. While the free version is available only on Cloud the paid version can be purchased on Cloud and Data Center.
At its core Automated Release Notes for Jira makes it very easy to generate release notes in multiple formats and automate their distribution. This automation takes pressure off of teams and enhances their ability to focus on what matters–delivering exceptional software to users.
Features:
Format Support: Including Email, PDF, Confluence, Slack, Markdown, JSON, HTML.
Template Builder: The template builder is fully customizable, including the use of JQL, default and custom fields, tabular & sequential layouts, optional grouping, and custom styling.
Automation Triggers: e.g. version release/creation, sprint completion, scheduled, manual, webhooks.
AI Release Notes Generation (Beta): This new AI-powered feature reads the contents of selected fields and summarizes them to provide meaningful release notes. The user generating the notes is also given control over the tone/language.
Release Pages & Widgets: Creation of standalone release pages that users are able to subscribe to and in-app widgets for web and mobile apps.
Cross-Project Automation: Separate rules and templates allowed for in-project and cross-project automation.
Release Calendar: In-project and cross-project release calendars.
Use Cases:
Automating Releases: Users can post release notes in HTML & JSON formats to predefined URLs. Release notes can also be sent directly from Jira straight to your web or mobile app via widgets, send directly to channels in Slack & Teams, or stored in PDF directly in Dropbox.
Pre-Release Notifications: Teams can be kept on track with pre-release notifications. Data can be presented to simply demonstrate what items are pending and who the relevant owners are.
Improving Customer Engagement: Through improved update cycles, reliable documentation, and 'featured' updates, developers can ensure that their customers are getting relevant, useful information.
If you're interested in learning more about MARS and how Contegix can help you optimize your Atlassian Marketplace utilization please get in touch with Contegix. If you are interested in learning more about Automated Release Notes for Jira then please reach out to Amoeboids Technologies.
​