As an Atlassian Solution Partner, we are passionate about finding unique ways in which we can maximize the value of the Atlassian portfolio of products. From the unparalleled experience and expertise of our consulting staff to our white-glove dedicated license management team we are perfectly situated to assist customers through every stage of their Atlassian journey. We also have a number of unique offerings including our MARS™ Database of 3rd party apps and SYNTHESIS™ Solutions.
SYNTHESIS™ is our framework of Solution Blueprints that enable our consultants to implement solutions faster, more comprehensively, and to as high a standard as possible. These Blueprints cover every organizational need (from PPM, GRC, HR, Procurement, DevOps, Marketing, and so on… ) and have been implemented in numerous organizations. Whatever you envision doing, chances are Blended Perspectives has the experience or prior work to get you going faster.
These SYNTHESIS™ blueprints are formulas and preconceived sets of templates made up of issues/items, workflows, 3rd party apps, and industry best practices. Establishing a single source of truth across the enterprise, SYNTHESIS™ allows for real-time collaboration and reporting, thus ensuring visibility within teams and across the enterprise.
Today we'll be going through our SYNTHESIS™ PPM Blueprint explaining, why it's important, how it breaks down organizational silos, the way it meshes in with SYNTHESIS™ as a whole, and how it can benefit your entire organization.

Why Our PPM Solution Matters
Breaking Down Organizational Silos
In many organizations, Project and Portfolio Management processes and tooling are fractured across teams and are in many cases stand-alone. This means that PPM is disconnected from the teams that deliver on the project using Jira and Confluence.
Delivery Agnostic
Projects are delivered via a variety of delivery methodologies and technologies (e.g. Waterfall & Scaled Agile/Agile) and a robust PPM Solution must handle all possible delivery methods.
Our SYNTHESIS™ PPM Blueprint aligns Project and Portfolio Management practices and technologies around the Atlassian Stack and therefore overcomes team siloing and ensures all delivery types are accounted for.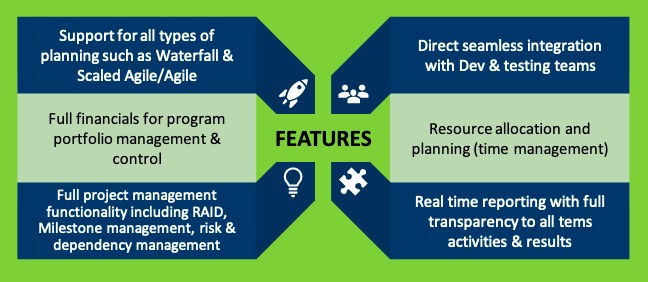 How the PPM Solution Works
As has been mentioned, the PPM Blueprint connects top-down planning, such as budgeting and estimation, road mapping, and project planning with the bottom-up planning of the teams that deliver on the projects, regardless of the delivery methodology.
Leveraging the Contegix Library of Jira Issue Types and Workflows (It's and Flows), the PPM Blueprint is able to quickly and efficiently align your PPM around a robust set of PPM Jira Issue types to ensure transparency to planning processes, and ultimately to the progress against those plans in real-time.
This real-time reporting across all projects in your portfolio enables fast, real-time decision making thus increasing the agility of your organization.
Furthermore, as a Contegix SYNTHESIS™ Solution Blueprint, customers can rest assured that they are receiving an incredibly comprehensive implementation that includes more than just the technical solution with other benefits including:
Jira Issues & Workflows, Screens, Custom Fields, Roles, and Permissions
Atlassian Marketplace Applications based on our MARS Database
How-to Articles
Training Materials
Accelerated Engagement
Benefits of the SYNTHESIS™ PPM Blueprint
There are many other advantages that Atlassian customers can benefit from by leveraging SYNTHESIS™ when implementing solutions. These benefits can include:
Leveraging Your Existing Atlassian Investment
Customers experience a faster-than-usual implementation time since there is no need to investigate new platforms and you are starting with a robust solution blueprint.
Furthermore, since the blueprint is already premade solutions are generally much lower cost since you can leverage the Jira Administrators that you already employ.
Utilization of Existing Blueprints
When implementing a SYNTHESIS™ solution, each client engagement starts with a robust solution that can then be extended to meet the customer's specific needs. The initial Blueprint can be stood up prior to the first sprint and then modified interactively via Agile Processes and be in Pilot at the start of the second month and be live at the start of the fourth month. This accelerates engagement and hence brings costs down in this sense too.
Compatibility With Other SYNTHESIS™ Solutions
As you would expect with SYNTHESIS™ Blueprints, the PPM Blueprint is compatible with other Synthesis Blueprints. In practice, this means that the SYNTHESIS™ PPM Blueprint can be extended to include integrations to the SYNTHESIS™ SAFe Blueprint. Test Management, Release Management, Product Management Blueprint, and CRM Blueprint.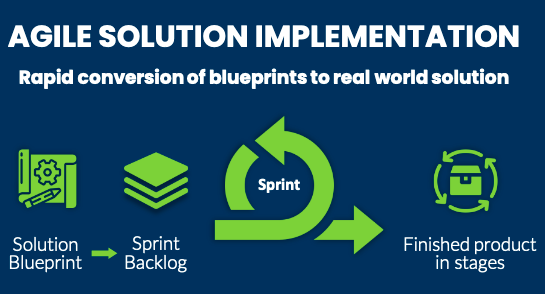 Rogers Case Study
Blended's SYNTHESIS™ Solution Blueprint has been implemented at Rogers Communications and is currently supporting over $2.1B in capitalized projects with real-time reporting.
Based on the Blended Perspectives Synthesis PPM Solution Blueprint, the Rogers PPM Solution provides Rogers with a platform based on Atlassian Products acting as a single source of truth. The PMO, Leadership, and Development teams can now collaboratively manage all work across the enterprise, in real-time.
On the PPM Solution, Rogers' Director of Operations (Project Management Office) Michelle Boutin said that the solution successfully "standardized intake and project management and delivered cost savings through tool simplification."
With over 10,000 Jira users, including developers, project managers, QA, and so on, and supporting Waterfall, Agile, and a hybrid of the two, this is an incredibly deep and robust solution that has been implemented with great success at Rogers. By helping teams and individuals see the data they need, they are able to act on it without navigating between a variety of systems that are happier, more motivated, and more productive.
If you're interested in learning more about our Blueprints or any of our other unique offerings then please feel free to get in touch with us.