MARS™
The Atlassian Marketplace is a hub of innovative products designed to help customers extend the functionality of their Atlassian products. One of our unique offerings at Contegix is our Marketplace Analytic Research Service (MARS) database of Atlassian Marketplace 3rd party apps. Through MARS, Atlassian customers and partners can rely on us for objective, unbiased analysis and metrics on Atlassian Marketplace apps.
Fastest Movers
At Contegix, we believe that insight into which apps are growing is a very insightful view into the Marketplace. Because of this, every month we unveil the 10 fastest-growing apps over the past month by both absolute and percentage growth and split between paid and free apps.
As well as giving you some insight into what MARS™ can do, we hope this analysis will shine a spotlight on some awesome vendors whose hard work is paying off as more and more customers recognize the excellence and value of the applications they develop.
Congratulations to the following apps and the vendors behind them!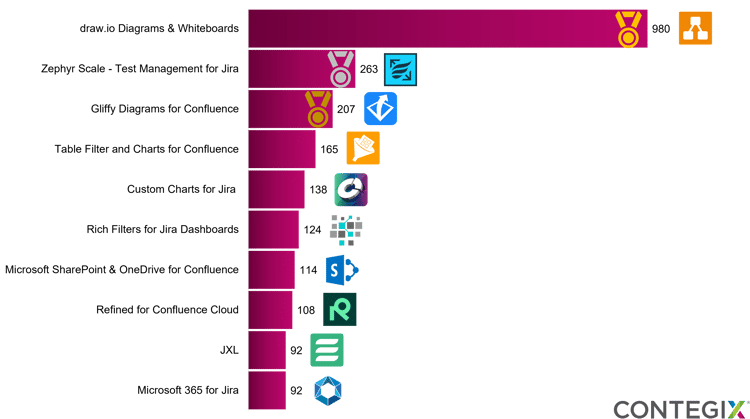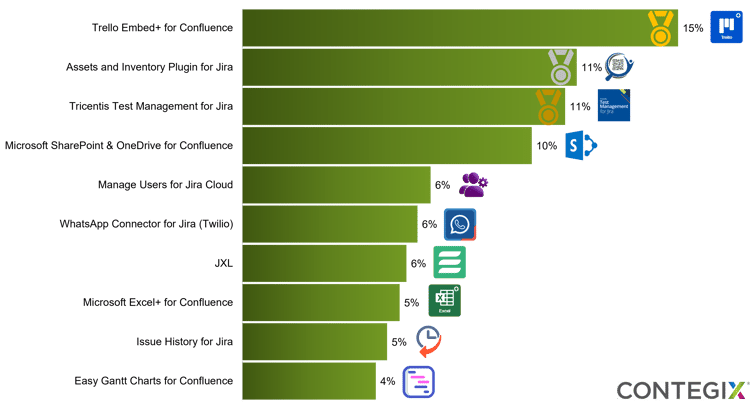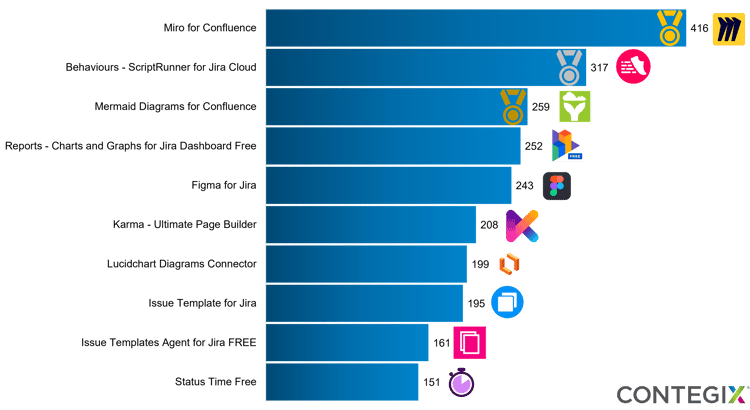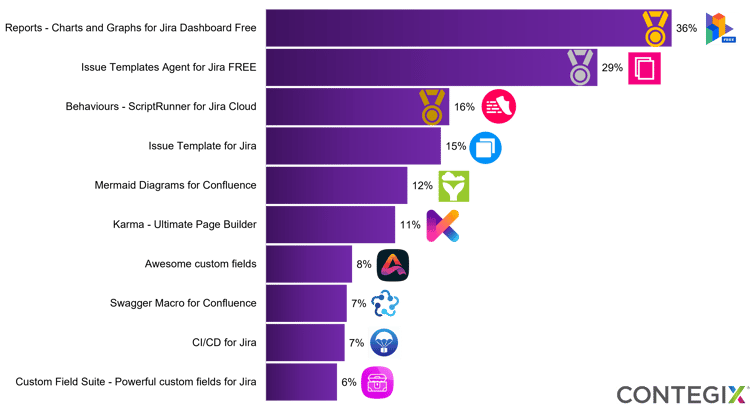 Congratulations to all of the apps and vendors featured here!
If you have any questions regarding MARS then get in touch with us at sales@contegix.co