MARS™
Are you looking for quality Atlassian Marketplace apps to help enhance the productivity of your Atlassian implementation? Contegix's Marketplace Analytics Research Service (MARS) is perfectly suited to help provide you with objective, unbiased analysis of all Atlassian Marketplace products.
At Contegix, we firmly believe that understanding the growth trends in the Atlassian Marketplace is key to ensuring you are always getting the most out of your implementation. That's why, every month, we bring you the top 10 fastest-growing free and paid Atlassian Marketplace apps
Celebrating Excellence and Value on the Atlassian Marketplace
By showcasing the fastest-growing apps we feel we are able to not only demonstrate tools that more and more customers are finding value in but also shine a spotlight on the exceptional vendors behind these tools. Join us in congratulating these hardworking Atlassian Partners who consistently deliver excellence to the benefit of all of us in the Atlassian ecosystem.
If you're interested in learning more about how Atlassian Marketplace tools can help you make the most of your Atlassian tools then get in touch with us!
Congratulations to the following apps and the vendors behind them!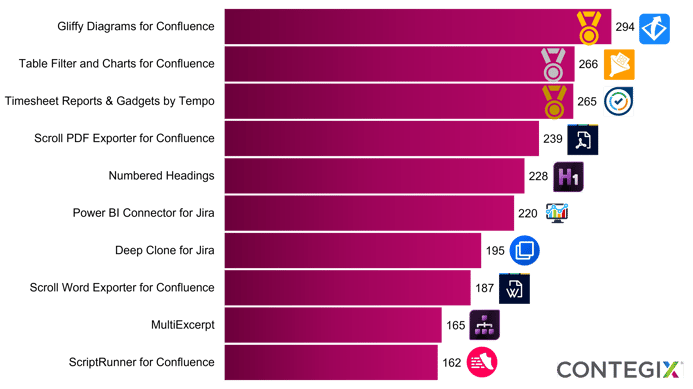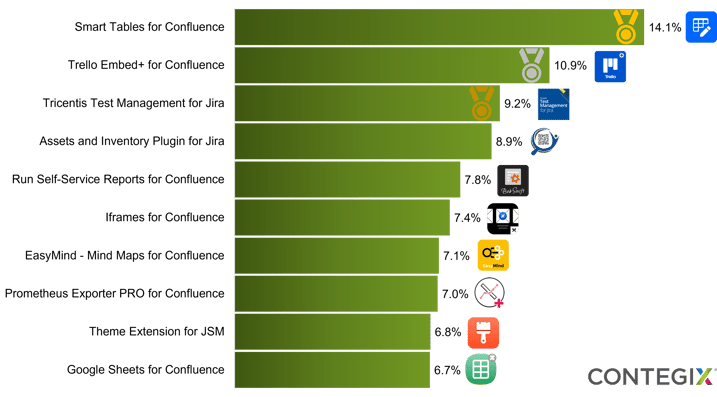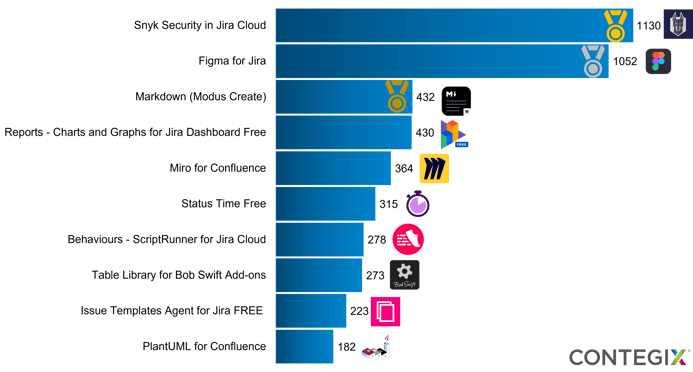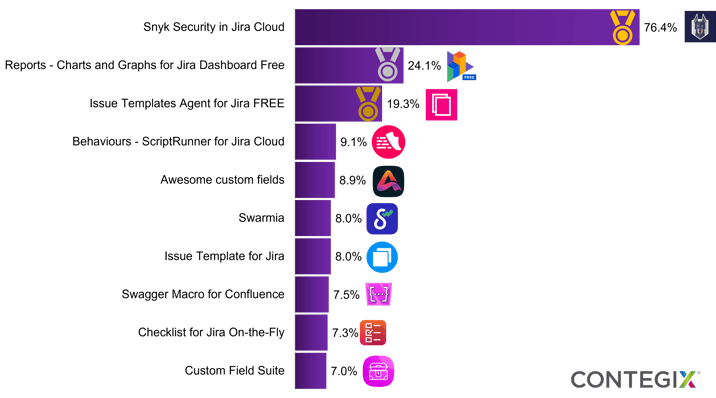 Congratulations to all of the apps and vendors featured here!
If you have any questions regarding MARS then get in touch with us at sales@contegix.com