Following their acquisition of Project Configurator for Jira in November 2021, Appfire has made another individual app purchase by bringing Numbered Headings into their significant app portfolio.
Numbered Headings is a very interesting app that allows Confluence users to easily number headings on their Confluence pages with numerous formatting options that make documented content simple and easy to organize.
Although it may seem like a very niche product, with 6,286 active installs Numbered Headings is the 5th most popular Confluence app and 2nd most popular Publishing app (using our Meaningful Categorizations) on the Atlassian Marketplace. However, as these impressive numbers show thousands of customers are benefiting from the innovative way that it automatically helps them focus their Confluence spaces and save them time.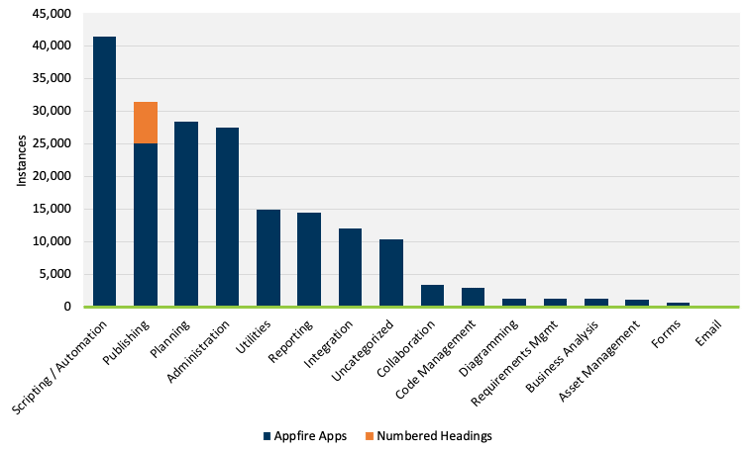 Appfire is already a dominant player in Jira with a wide array of popular apps covering key areas such as JSU & JMWE in Scripting/Automation, BigPicture in Publishing, & Botron's apps in Administration–this move for Numbered Headings shows Appfire is also looking to dominate key areas of Confluence in the same way.
Publishing is the largest Confluence Category by some distance (Figure 2) and, as we can see in Figure 3, Appfire is the biggest player in Confluence Publishing.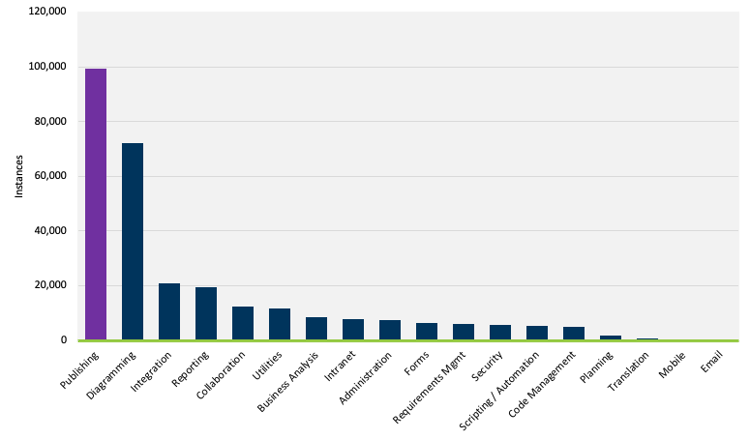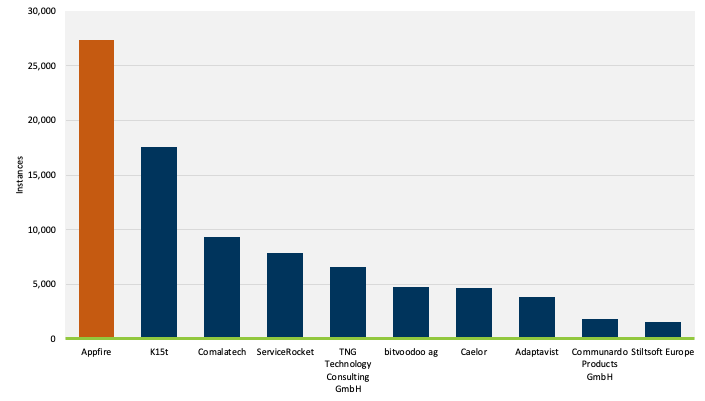 Appfire's Publishing apps cover a wide array of Confluence functionality–on top of Numbered Headings, Appfire has Advanced Tables for improving Confluence tables, MultiExcerpt which lets users use multiple excerpts across pages and spaces, Copy Page Tree which allows for copying/deleting entire page trees with attachments, permissions, comments, etc, and many more.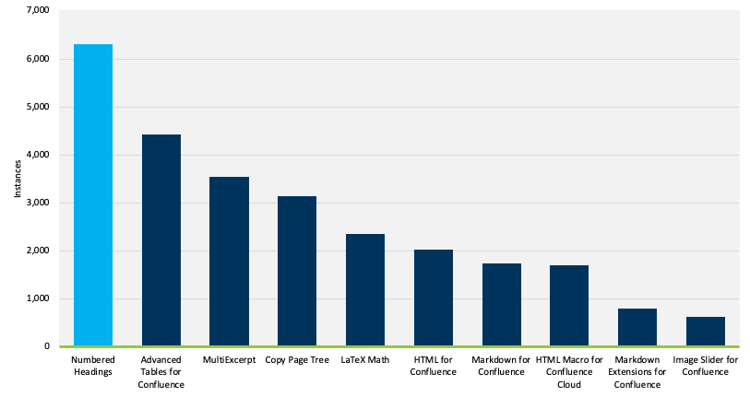 Appfire's Confluence Publishing portfolio of apps is very comprehensive and we're looking forward to seeing how Appfire approaches this space going forward.