On the eve of Team '22, Appfire have announced their biggest acquisition this year so far.
Appfire are welcoming Canadian app vendor Comalatech to their family of apps in an acquisition that will strengthen Appfire's Confluence positioning significantly.
Comalatech are the makers of Comala Document Management, Comala Metadata, and Comala Publishing as well as a host of other documentation-related apps for Confluence.
Appfire already had a strong presence in Confluence with apps like Numbered Headings, Advanced Tables, MultiExcerpt, and Copy Page Tree, however, this Comalatech acquisition adds a whole new dimension to their Confluence offering.
Comalatech specializes in document management, an area in which Appfire was previously short on apps. However, with this acquisition, they have instantly become the market leader in this space.
Comala Document Management, Comalatech's flagship app, is an incredibly unique and innovative app that we are big fans of at Blended Perspectives. Comala Document Management lets users implement custom document workflows, assign page reviewers, and use electronic signatures on approvals (on top of a host of other features). Therefore, it can be great for helping users ensure that their Confluence documentation is well-managed, meets regulatory standards, and has proper process control in place. Along with a number of other Appfire apps like BigPicture and Powerscripts, Comala Document Management is a foundational app in our PPM Solution Blueprint.
Comalatech's suite of powerful Confluence apps have over 10,000 active installs which, when added to Appfire's Confluence total, means Appfire are now the largest Confluence vendor, overtaking //SEIBERT/MEDIA and its draw.io powerhouse.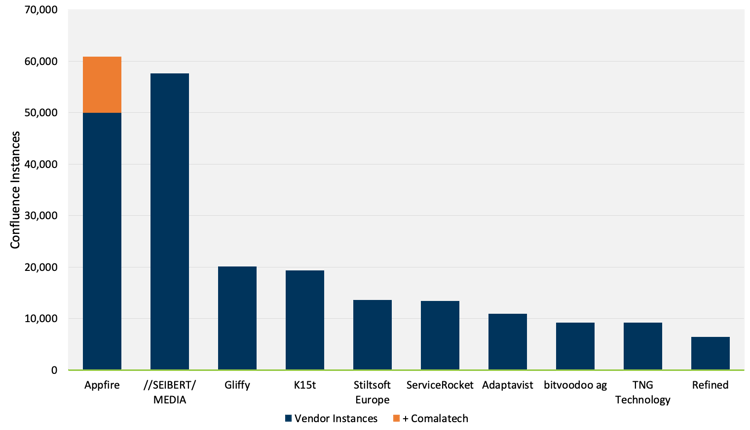 When looking at the impact of this acquisition on Appfire's portfolio of apps we can see that indeed it has strengthened their positioning in Publishing significantly. Appfire now control 35% of the market for Publishing apps and 21% of the Atlassian Marketplace as a whole.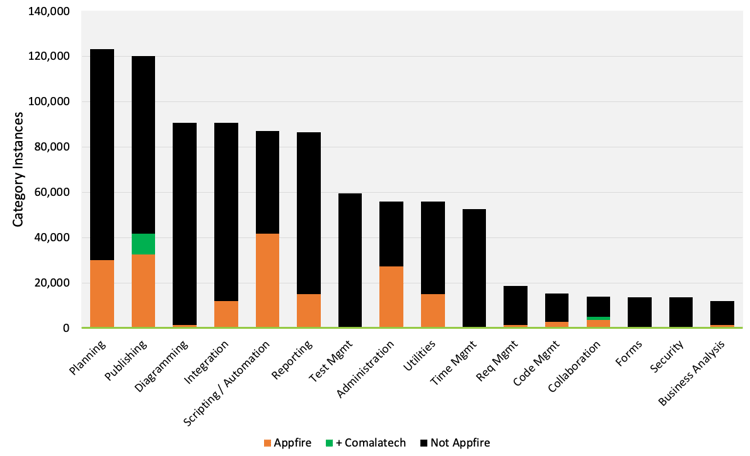 In Comala Document Management, Appfire are taking over an impressive and rapidly growing application. Comala Document Management had a strong 2021, growing by 20%, and has continued that impressive growth into 2022 already notching up 4% growth this year.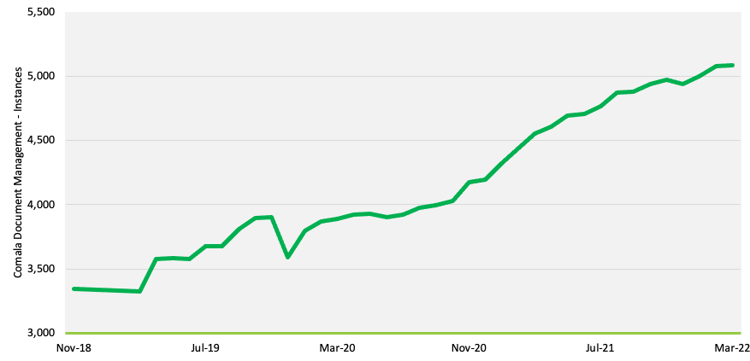 Perhaps as equally important as Comalatech's host of powerful apps is the fact that Comalatech's founder Roberto Dominguez and his talented team will now be part of the Appfire ecosystem. Appfire has made a lot of progress consolidating its support, standardizing pricing, and unifying its brand. Now this excellent team will no doubt play its part in further driving Appfire's continued growth.
If you have any questions then feel free to get in touch with us at sales@contegix.com.